Mufflers in Troy, Ohio
All Results
5108 Wadsworth Rd

Dayton, OH 45414

(937) 278-4403
125 W Broadway St

Tipp City, OH 45371

(937) 667-8666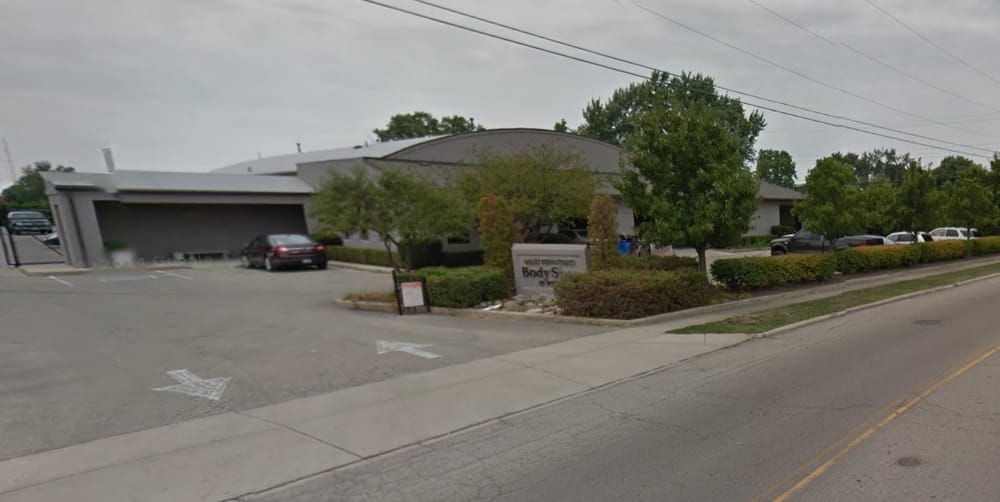 55 Foley Dr

Vandalia, OH 45377

(937) 898-9565
1687 West Main St

New Lebanon, OH 45345

New Lebanon Body Frame & Tech Inc. is a family owned and operated business serving the New Lebanon, Dayton and surrounding areas since 1977. We are committed to providing unmatched quality collision repairs and mechanical service on your vehicles. We use only the best quality parts, materials and refinish products. Our goal is simple: provide the best repairs in the business for the most reasonable price. Please browse our site and if you don?t find the answer or information you need feel free to email Audra at aeitel@newlebanonbody.com or call us at (937) 687-1318.

(937) 687-1318
8713 N Dixie Dr

Dayton, OH 45414

(937) 890-1327
3474 Needmore Rd

Dayton, OH 45414

Let Maaco Collision Repair & Auto Painting, turn the car you drive back into the car you love. As America?s #1 bodyshop, Maaco Collision Repair & Auto Painting are the experts in accident damage, dents, dings and faded paint repairing more than 20 million vehicles nationwide. Our expertly-trained technicians will make handling your insurance claims and accident repair easy by providing quality repairs you can trust with a nationwide warranty. We work with all automotive insurance companies to make the process easy, affordable and reliable from start to finish. We meet a strict repair standard at a value and quality other collision repair shops can?t provide. Call Maaco today to schedule your free estimate.

(937) 802-0336
142 Marathon Ave

Dayton, OH 45405

(937) 274-2878
15 N Oxford St

Troy, OH 45373

(937) 339-2106
846 W Main St

Troy, OH 45373

(937) 440-6449
1501 Hillcrest Ave

Springfield, OH 45504

Jeff Wyler Springfield Auto Mall, located between Dayton and Columbus, Ohio, is a new car dealership carrying new Chevrolet, Toyota, Kia, Hyundai, Chrysler, Jeep, Dodge, and Ram trucks, cars, SUVs and minivans for sale. We also carry affordable and dependable used cars and used trucks for sale, including certified preowned vehicles. Need auto repair or service? Our certified technicians use modern tools and diagnostic equipment to fix or repair your car. We also sell genuine car parts and accessories at our store. Our body shop provides free repair estimates and works with most major auto insurance providers. Need a work truck or work van? Our commercial vehicles department can help you, give us a call.

(937) 325-4601
Don't see your listing?
Publish your automotive business services online NOW.
Start Now!